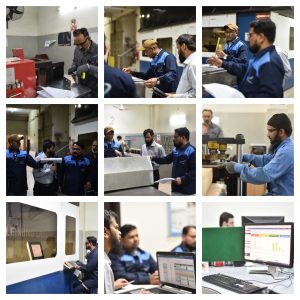 Providing our customers with an excellent quality standard has been the hallmark of our success. Our products undergo strict quality checks to be cleared for approval. Our impeccable quality credentials. guarantee complete safety to our end users. Our quality standards have been emulated by our competitors, enhancing the industry standards.
There are two things we'll never compromise on, quality service and quality products. It is you, our customers and clients who matter us the most. So, why not give our best? We tirelessly striving to reach the pinnacle of perfection because we know that, quality electrical products translate into a better quality of life. Our clients understand that we mean business when it comes to bringing quality to the life.
Owing to the priority to serve quality products, various stringent quality tests are conducted at various levels of production to the final stage of dispatch. For fuller assurance of the quality, the Power Products are tested under the supervision of our quality control executives on the company standard quality assurance procedures.