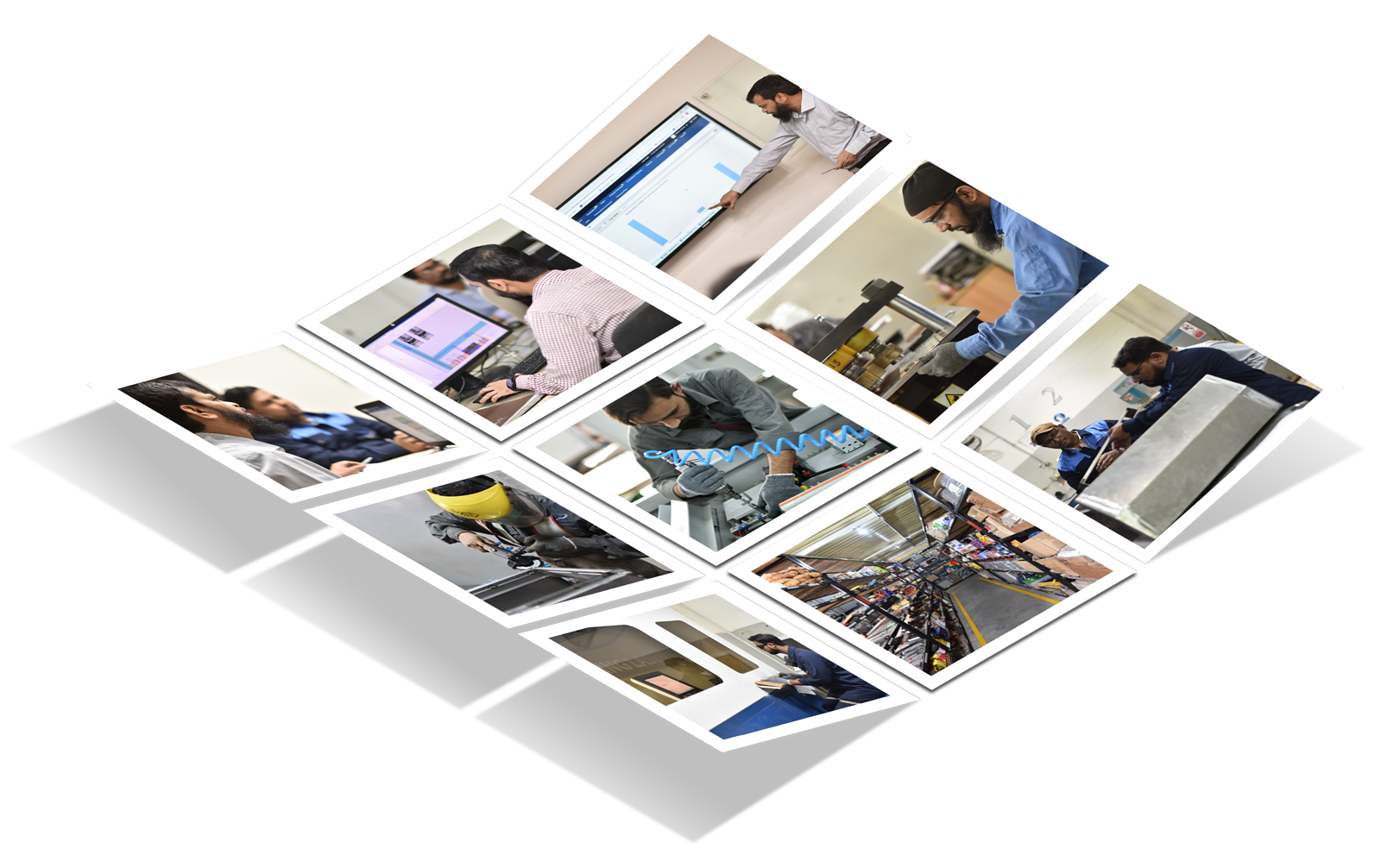 Our company is staffed with a highly effective team of employees who are multi skilled and highly experienced in problem solving.
Our customer-oriented culture motivates each individual to do beyond their best for our customers. This has earned us vast acknowledgement of our capabilities and complimentary feedback from our customers.
The management's philosophy is to continuously invest in our people through skills training and providing our employees with a working environment that nurtures growth in an individual.
We believe this is a unique competitive ad advantage that many of our competitors will find difficult to emulate.
We are a fully integrated, well-structured company with each department being responsible for its own area of specialization. The company / operations are distributed in different departments.
Business Development Department Sales Department
Engineering & Design Department
Material & Stores
Production Department
OA & QC Department
Services Department